We undertake mixing of liquids and powders and package according to customer-specific requirements.
Microgranulation via underwater pelleting on a smaller scale is another expertise area we have equipment for. Ask us for more information, we are happy to look into your specific requirements.
We have different mixing machines and offer specially adapted equipment accordingly.
Today we mix and deliver to several large customers according to their specific requirements.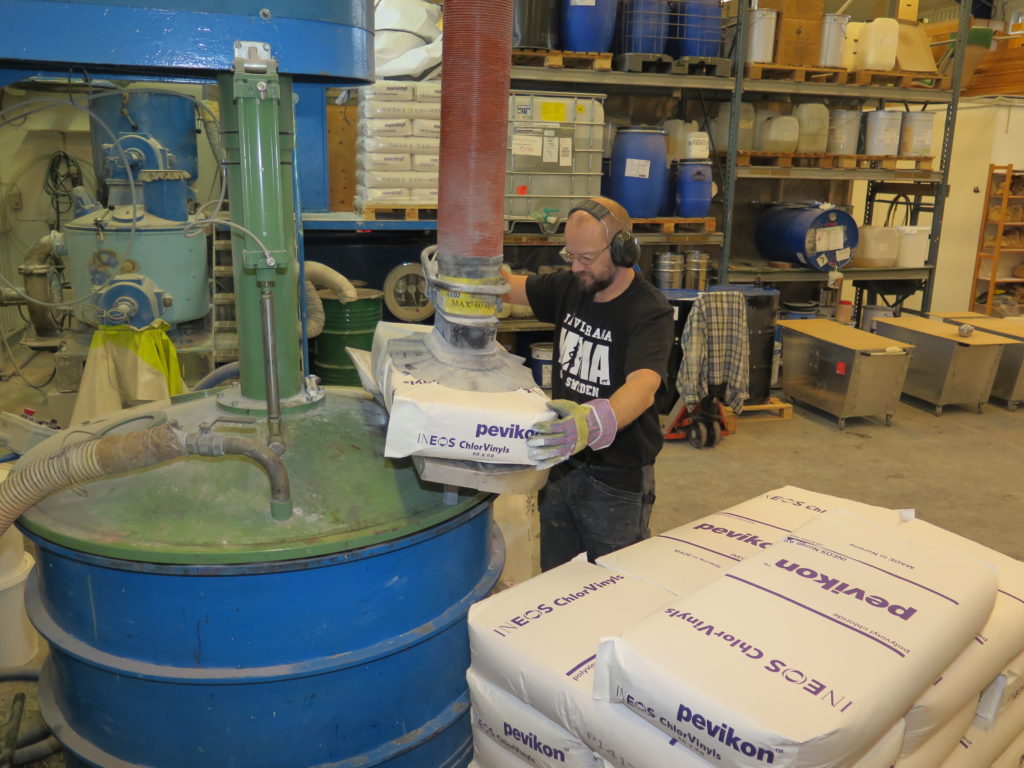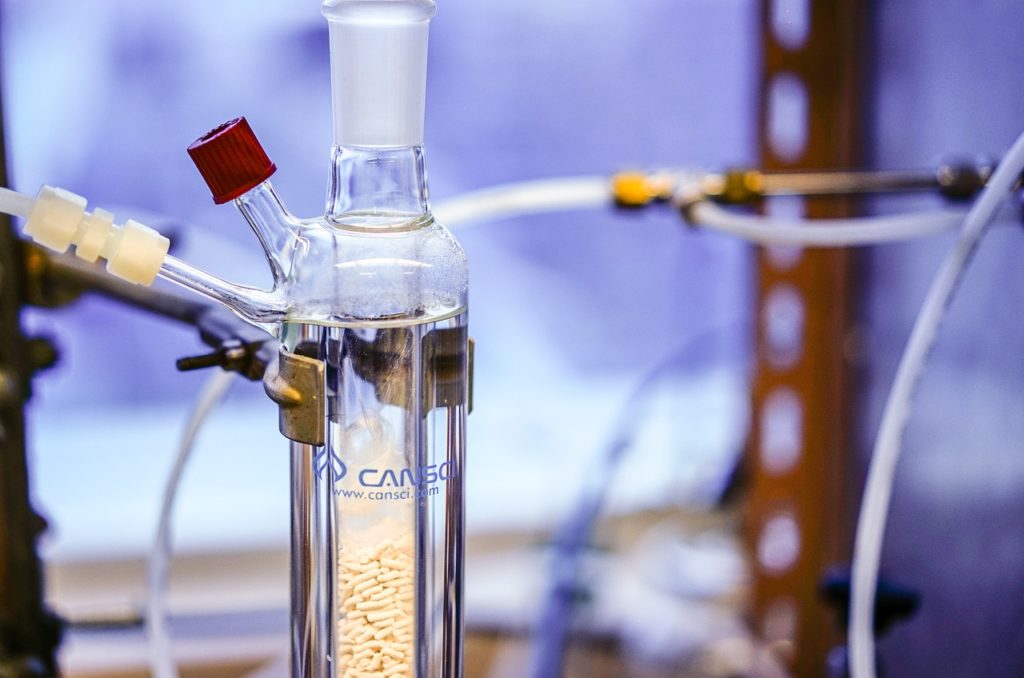 We are constantly looking for new sustainable raw materials with the least possible health- and environmental impact. Today we provide fossil-free PVC and plasticizers in stock. It is slightly more expensive than oil-based, but it may be a wise choice to start looking at alternatives that meet international climate goals. Daring to test and change recipes can also improve the properties of the finished product. We have groundbreaking examples of our newly developed prostheses paste where the strength increased fourfold with our new sustainable PVC.
We undertake packaging of powders and liquid mixtures according to customer-specific requirements. We have a tube filling machine for liquids adapted for aluminum tubes from 50ml to just over 100 ml.